The Krames Health Library provides access to articles and fact sheets on health topics. Search health topics such as cold or flu symptoms, dementia, and diabetes.
Talk to a nurse 24 hours a day, 7 days a week through Superior's 24-hour nurse advice line by calling 1-866-912-6283.
You can get answers to health questions, ask about referrals or seek specialty consultations. Our staff speaks English and Spanish. If you speak another language or need an interpreter, call Member Services for help. TTY users should call 1-800-735-2989.
For more information on these and other benefits and services, check the information in the Member Handbook or call Member Services at 1-866-912-6283.
National Suicide Prevention Hotline
Call 1-800-273-8255 or text/call 988 to reach the National Suicide Prevention Hotline. 
Crisis Call Center

Compassionate assistance to people in any type of crisis - 1-775-784-8090 or 1-800-273-8255
Friendship Line

A crisis hotline and a warm line for non-urgent calls. This line provides support services such as:
Suicide prevention
Emotional support
Elder abuse prevention and therapy
Well-being checks
Grief support
Information and referrals for older adults or adults with disabilities
1-800-971-0016
211 Program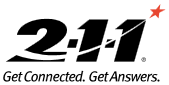 The 2-1-1 program is a free, private service to help find local resources, including:
Food and nutrition programs
Shelter and housing resources
Utilities support
Disaster relief
Employment
Addiction prevention and rehabilitation programs
Reentry support for ex-offenders
Support groups
Safe help out of an abusive situation
Call 2-1-1 to speak with a service expert in your area.
Caring for someone is rarely easy and can take much of your time.  To help care for a child, caregivers need to make time to care for themselves.
Keep in mind the tips below to help you take care of yourself:
No one is perfect. You will make mistakes.
Many emotions surface when you are caring for another.
Depression is a common experience while caregiving.
Think you may be affected by caregiver depression?
Give yourself and your child honest expectations.
Use the info and resources available to you.
Know the skills needed to care for your child. Be honest about what you can and cannot do.
Learn to say No.
Take help from others.
Be resilient.
Know your own stress triggers.
For successful coping:
The Road to Good Self-Care
Nutrition Resources
Other Resources: